Tasha Jamroz, MA, BCBA, VP of Emerge, Director of ABA
Suzanne Aurelio, MS, BCBA, Assistant Director of ABA
Disclaimer: The strategies presented today are meant to be an overview of commonly used techniques to improve behavior in individuals affected by developmental disabilities. We cannot and will not provide specific treatment recommendations for individuals we do not treat. The information provided today should not be considered treatment.
What we hope to accomplish
-Discuss some common challenges around school
-Introduce some ABA-based strategies that may help
*Today's workshop will not cover educational law, including IEPs. Stay tuned for this topic later this year!
Common challenges around school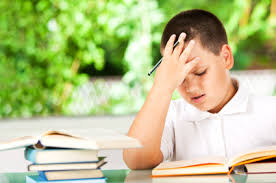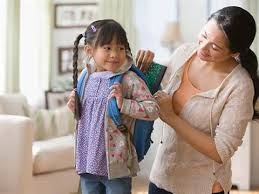 Homework struggles
Communication about the day

-with teachers
-with the child
The night Before: AKA antecedent strategies
Prep as much as possible, include your child wherever possible.

-Practice packing up homework/books in backpack
-Put items in a predictable location to foster independence (backpack, jacket, shoes, etc)
-establish good sleep hygiene (stay tuned, another upcoming topic!)
Night Time Routines
IN THE MORNING
Try to have a consistent morning routine

-Consistent wake up times
-Make sure he/she eats breakfast
-Activities of daily living to foster
independence
-Try to avoid stacking demands
-Save fun / spare time for last to motivate completion
The order of events matters!

-An activity can be a reinforcer
-For example, if you child likes to watch a
show, read, or play before school, consider
saving this for last.
-If something is consistently a problem
transition, consider skipping entirely
Activities of Daily Living
Assessment of Functional Living Skills (AFLS)
Don't work on everything at once, pick a step or two for the child to do independently in the morning.
Keep adding and shaping
Identify how to support or modify expectations
It's critical to work on these early – doing for them only saves time in the short run, not over time.
Supporting Your Morning Routine
Use checklists and/or visual schedules when needed
helpful for keeping your child on track
can be taught to self-monitor when appropriate
Establish routine placements for critical items such as backpack, jacket, shoes
this helps streamline getting out the door!
Sample morning routine checklist/schedule
Morning Routine Checklist
Eat breakfast
Brush my teeth
Brush my hair
Change my clothes
Put on shoes & socks
Get my backpack
I'm ready for school! I earned ____________!
Morning Schedule
Eat Breakfast
Put on clothes for school
Brush my teeth
Get in the car & go to school
Also Learn….
How to reinforce behaviors
Promoting ADls in morning routine
Communicating with your Teacher and Child about School
What to do when homework doesn't come home
What to do when homework is left at home on purpose
And much much more…